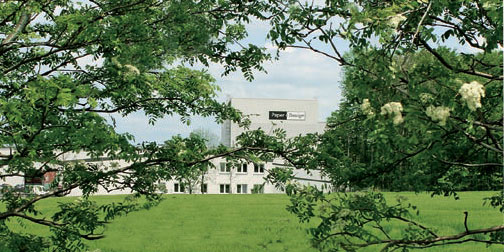 Sustainability
Environment protection at Paper+Design
At Paper+Design, innovation is not only reflected in the product range and production processes, but also notably in the environment protection.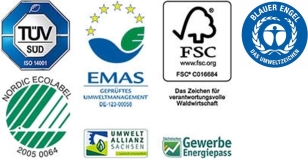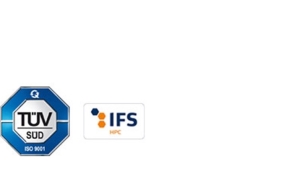 Innovations for the environment
We are confident that productivity and ecological awareness can be combined into a unity without contradictions. The efforts for operational environment protection were certified in December, 2011 based on ISO 14001, and they were validated according to the EMAS-III-Ordinance of the EU.
Download Environmental Statement: 2016, 2017, 2018, 2019, 2020
Certified quality
Paper+Design GmbH tabletop also supports the sensible handling of renewable resources, especially wood. Therefore, we have been certified to the FSC standard since 2008, and we support a socially acceptable and environmentally friendly use of the forests on our planet.