Trend Competence
Variety in design and format
Within a very short time professionals in the industry and the retail trade were convinced by the concentrated design expertise of the "Season Trend Group" and the "Christmas Trend Group". With unique trend collections of products that blend synergetically with each other, the STG members began offering the retail trade new inspiration and exciting sales-promotion concepts.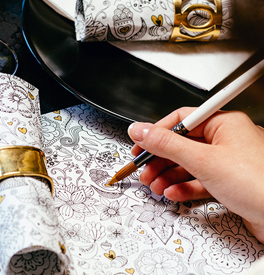 Illuminated by the white and golden play of candle light, shadows draw graphic shapes and patterns in the lavishly decorated room. A mystical and - at the same time - inviting world of fantasy arises for you to tune out and to return to your true self - far away from daily routine.

EXCITING - MYSTICAL - FESTIVE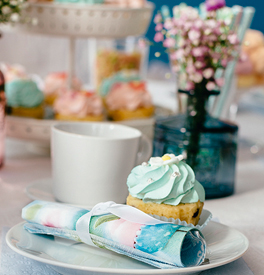 All dressed up in pastels the land of milk and honey blazes the trail. Which little girl does not dream about setting the table with homemade candy and cupcakes – a world as colourful as sweets and as soft as cotton candy.

IMAGINATIVE - FABULOUS - COLOURFUL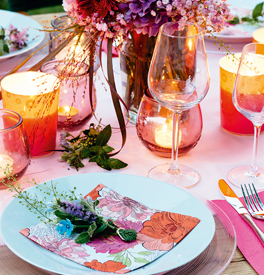 The darkness of the night softly lays down over the garden and the bright colours of the day now shine as a colourful sea of lights. Decoration works have been finished - just in time to welcome the neighbours for a garden party in this summer's evening.

EXOTIC - EXPRESSIVE - JOYFUL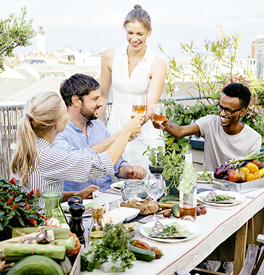 Lush herbs and fresh vegetable are conquering the city. Either wild-growing parsley or self-grown tomatoes – green havens over cities' rooftops invite to linger. What a perfect setting for a convivial summer evening with good friends.

NATURAL - GROUNDED - HARMONIOUS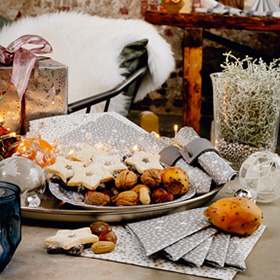 The cold is unable to harm the good mood. Dipped into a white world of glitter,
amusement is great. The time of ice princesses, snow kings and all kinds of
starlets has come.

CLEAR AESTHETIC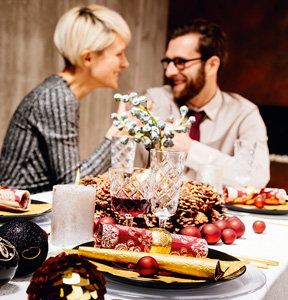 The year went by too fast - as usual. Now it is finally time to meet the old friends
again. In the pre-Christmas period they are fittingly welcomed. Everybody is
looking forward to an evening filled with laughter and indulging in reminiscences.


CLASSICALLY INSPIRED - WITH A YOUNG TWIST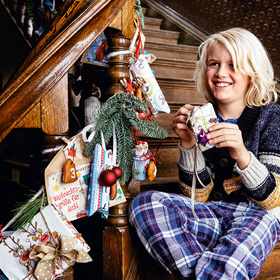 The time of little secrecies and small surprises makes children's hearts particularly beat faster. Already in the very early morning they are tiptoeing as quiet as a mouse to their lovingly handcrafted and well-filled Advent calendars to satisfy their curiosity.

MADE WITH LOVE - CELEBRATE LIFE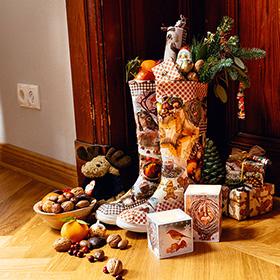 Extra-large rubber boots are supposed to be filled by St. Nicholas this year.
Decorated by decoupage and with loving attention they are now waiting in front
of the door. Quickly, the Christmas list for Santa Claus is put into the empty boots.
The creaking of the old floorboards is waking up the children who are full of
expectation and hurrying to their stoutly filled boots.

RAW NATURE - MEETS STREET CULTURE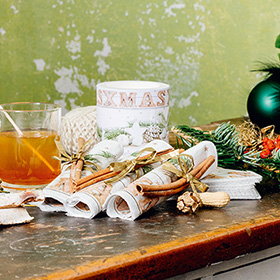 Slowly the year is drawing to a close. Wood, straw and other natural materials are
brightly gilded and thus turned into special Christmas decorations. Warm candlelight
is gently brushing over fir branches. Joyful anticipation for Christmas is coming into
our homes.

FEET ON THE GROUND - BACK TO THE ROOTS